What is a Catastrophic Injury? A catastrophic injury is a severe physical injury or illness that is serious enough to extensively or permanently prevent an individual from performing gainful work and requires considerable medical treatment. While the injury or illness may not be permanent, it can take months or years to heal. The full extent of the injury or illness may even remain unknown for years. Catastrophic injuries often occur suddenly and can leave a person with physical and emotional damages for long periods or worse, permanently. This may result in a person living off disability and unable to work for the rest of their life. These injuries can put a huge amount of stress on the victim and his or her family because the victim may require extensive care and supervision for the rest of their life as well as expensive medical and rehabilitation costs. Because every situation is different, it's important to contact a Fresno, California personal injury lawyer who can evaluate your case and fight to get you the compensation you may be entitled for.
Catastrophic injury or illness often causes severe problems with the central nervous system, which in turn affects other bodily systems. There are many forms of catastrophic injury, including:
Extensive burns Limb loss Spinal cord injuries Multiple bone fracture Eye injury Neck injury Organ damage Neurological disorders Traumatic brain injury There is no one cause of catastrophic injury and it is the severity of the injury and its impact on the victim's life, not the cause of that injury, that determines whether the injury is considered catastrophic. Depending on the case, you may be entitled to compensation, which a Fresno, California personal injury lawyer can help determine with you. Catastrophic injuries may result from any of the following and other situations:
Automobile or motorcycle accidents Truck accidents Workplace accidents Defective products Toxic substances Birth defects Natural disasters Assault
The human brain is one of the most complicated organs in the known universe. This makes recovery extremely unpredictable and difficult. No two traumatic brain injuries are alike and no two recoveries are identical. Symptoms may appear immediately or take a while to manifest. Two individuals who have the same injury may have very different symptoms and recoveries.
When an individual suffers a traumatic brain injury due to another person's negligence or intention, the victim may have legal recourse to seek compensation. This compensation can help offset the cost of medical care, loss of wages, and other costs resulting from the injury. Because traumatic brain injuries can result in such significant financial damage, determining the value of the personal injury claim is a vital part of bringing about legal action which a Fresno, California personal injury lawyer can help determine. This can be very difficult to quantify as it's impossible to know how severe the consequences will be and how long the damage will last.
It's important to seek legal assistance from a law group with experience in catastrophic traumatic brain injury cases to hand the investigation into the cause and to help guide you through the complicated legal process of pursuing financial compensation. Timothy W. Mazzela has represented clients who have survived catastrophic injuries of all sorts.
If you or someone you know has suffered traumatic brain injury, the time to act is now. These are complicated cases in which sufferers must prove their case. To ensure you receive the best outcome, legal representation is definitely necessary for traumatic brain injury victims.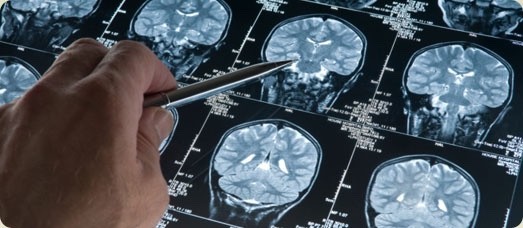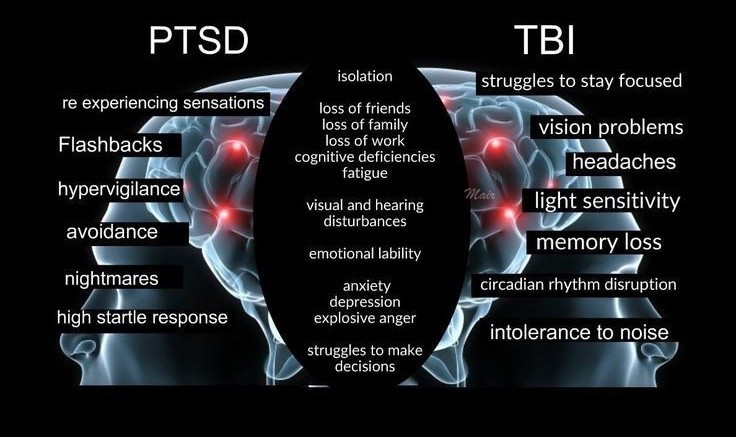 DON'T OVERLOOK THESE HEAD INJURY SYMPTOMS
Traumatic brain injury (TBI) is a complex injury with a broad spectrum of symptoms and disabilities. The impact on a person and his or her family can be devastating. The purpose of this site is to educate and empower caregivers and survivors of traumatic brain injuries. This site aims to ease the transition from shock and despair at the time of a brain injury to coping and problem-solving. Bookmark this site for the latest medical breakthroughs and brain research, the highest quality treatment for brain damage, the symptoms of brain injuries and the nation's best traumatic brain injury rehabilitation centers and resource information.
TBI (TRAUMATIC BRAIN INJURY)
People with PTSD have intense, disturbing thoughts and feelings related to their experience that last long after the traumatic event has ended. They may relive the event through flashbacks or nightmares; they may feel sadness, fear or anger; and they may feel detached or estranged from other people. People with PTSD may avoid situations or people that remind them of the traumatic event, and they may have strong negative reactions to something as ordinary as a loud noise or an accidental touch.
PTSD (Post-traumatic Stress Disorder)