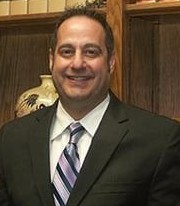 Timothy W. Mazzela began his working life as a janitor for his dad at the age of 10. He then became employed as a grocery clerk at 16 years old. He knew he was well suited to work with the public and enjoyed meeting and interacting with the customers and fellow employees. Early in his grocery career, the large corporations kept manipulating the market share and closing stores and laying off large numbers of employees including Mr. Mazzela. While working with the public was rewarding, the large corporations continued to manipulate the market to avoid monopolies and kept closing stores and companies. This practice continued leaving employees without a manner in which to support themselves or their families. This is when Mr. Mazzela became determined to level the playing field against big corporations and took his financial life back from the hands of the corporations. Becoming an attorney was the only manner in which he could effectively help himself and others against the corporate world. Toward that end, during law school, Mr. Mazzela worked as a law clerk at various personal injury plaintiff firms and did some work on the insurance defense side as well to get experience on both sides of a personal injury case. Being a personal injury attorney came very naturally for Timothy W. Mazzela. Compassion for his clients and extensive knowledge of the legal system sets Mr. Mazzela apart from the rest of the personal injury attorneys.
Helping clients against wealthy and oppressive corporations and insurance companies that attempt to cheat the injured party through financial intimidation and arrogance is the driving force behind his motivation. Mr. Mazzela learned early in his legal career that injury victims are at an extreme disadvantage when attempting to negotiate a settlement directly with the insurance company. Indeed, pre-litigation settlements (Pre-litigation refers to the time-frame before a case is filed with the court and placed into litigation.) are becoming more difficult to obtain. Therefore, receiving a fair pre-litigation settlement is becoming more and more challenging and expensive without the right attorney. With the right personal injury attorney, the probabilities of reaching a fair and reasonable settlement will be increased significantly. That is where Fresno Personal Injury Attorney Timothy W. Mazzela can assist and guide you through to a successful settlement/verdict that reflects the merits of your case. Mr. Mazzela has focused his practice in the following areas of personal injury law:
Schedule A Free Consultation And Set Your Mind At Ease.
Timothy W. Mazzela was born, raised and educated in Fresno, California. Mr. Mazzela has successfully represented and assisted thousands of injured client's over his legal career. Mr. Mazzela has focused on personal injury cases caused by automobile accidents, distracted drivers, the accident's involving big rigs, drunk drivers, motorcycles, pedestrians, and most injury and wrongful death claims arising from transportation accidents throughout the state of California. If you or a loved one has been injured or killed by the negligence of another, let us help you with your insurance, medical and wage loss claims. Personal injury cases are handled on a contingency fee basis with cost being advanced by our office
Mr. Mazzela has earned and achieved an excellent reputation with the insurance industry, their attorneys and the large corporations they represent and insure. Below are some examples of attorney endorsements for Mr. Mazzela:
Frank Nunes, Esq., Insurance Defense Lawyer
I endorse this lawyer. I have worked with and against Mr. Mazzela. He is an aggressive advocate for his clients.
Sean O Rourke, Esq.,Insurance Defense Lawyer
I endorse this lawyer. I have known Tim for over 20 years and opposed him on many cases. He is always well prepared, versed in both the facts of the case and the law. I can see he cares about his clients and always places their interests first. He provides advice that you can trust. If you are injured, he is someone you should seek out to represent you.
Karney Mekhitarian, Esq., Defense Lawyer Great Lawyer!
Knowledgeable, experienced, and aggressive. Well known and respected by the judges. Knows the value of a case and not afraid to take the insurance company's to trial. Jurors appreciate his clarity and presentation. Highly recommended. With over 20 plus years of experience, Mr. Mazzela has seen and done it all.
Trevor Hickey, Esq., Insurance Defense Lawyer
As an insurance defense attorney, I contend with lawyers from all over California regarding personal injury matters. Tim is consistently one of the best plaintiff's attorneys I go up against. He is smart, tenacious and always works for what is in his clients' best interests. If you are in need of an attorney for your personal injury, you can't go wrong with retaining Tim Mazzela to represent you.
FRESNOPERSONAL INJURY LAWYER
TIMOTHY W. MAZZELA